Book Review by Taylor Berrett
If culture is so widely discussed and accepted as central to a company's success, why do the vast majority of businesses fail due to a laundry list of symptoms that tie directly back to culture? Attracting top talent, keeping teams and employees engaged, connecting values to business success— organizations struggle with all of these vital tasks every single day.
Why? We all recognize the importance of culture. But there's a disconnect. We know our organizational values and communicate them whenever we can, but we fail to draw clear connections between those values and the behaviors, processes, and practices that make up an organization's day-to-day work.
ReCulturing, by executive, thought leader, and culture coach Melissa Daimler, promises to serve as the playbook for providing leaders and teams with the why, what, and how of their work. At the core of the book's message? The idea that culture isn't something we have, but something that we do.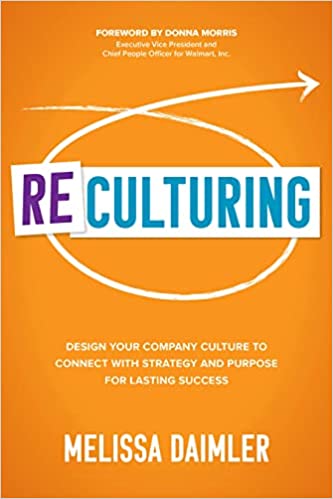 Culture as a Verb
Over the course of the book's pages, Daimler expands on that idea to tremendous effect, sharing a powerful framework for designing and growing an organizational culture that doesn't stop short at deciding values, but also expands to include process, practices, and individual behaviors.
Daimler brings her years of experience in a range of learning & organizational development roles for the likes of Adobe, Twitter, and WeWork to every page of ReCulturing. Today, she serves as Chief Learning Officer for Udemy, a leading online destination for learning. She was also one of the first coaches certified by the International Coach Federation and serves as a speaker, panelist, and contributor to the Harvard Business Review and Forbes.
In ReCulturing, Daimler often takes on the role of behavioral expert. She outlines methods for embedding successful behaviors into vital processes such as hiring, onboarding, talent management, strategy, and decision-making. Her three-pronged employee experience directive to ensure people understand "Why you work, what you do, and how you do it" is a vital resource.
Along the way, Daimler also emphasizes the importance of leaving room for company practices to evolve as the company grows and changes. In this way, ReCulturing has just as much to teach large & established businesses as it does start-ups.
The Bottom Line
We all want to help cultivate a great culture. But we often settle for the idea that culture is simply something that appears when we plant a few values and paste them on the walls of our offices (offices that are quickly disappearing in the face of remote work). But culture is the result of action, and without the ability to embed those values in the actual doing of everyday organizational work, culture will fail.
ReCulturing is an essential resource from a proven practitioner of active culturing, one that any leader should add to their arsenal of big business ideas.
---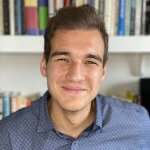 Taylor Berrett is a Contributing Writer at Soundview. He is also a freelance writer, editor, and was the host of the podcast Alone in a Room.