Steve Zaffron
Steve Zaffron is the CEO of Vanto Group, a consulting firm that designs and implements large-scale initiatives to elevate organizational performance. In this role, Zaffron has directed major corporate initiatives with dozens of Fortune 500 companies worldwide. Vanto Group has worked with hundreds of organizations in twenty countries, including Apple, GlaxoSmithKline, Johnson & Johnson, Heinz Northern Europe, Reebok, Northrop Grumman, BHP-Billiton, Petrobras, Telemar Brazil, and Polus Group Japan.
As an internationally respected leadership authority, Steve Zaffron is noted for his ability to deliver provocative new perspectives on competitive advantage, organizational change, and transformational leadership. He has spoken at the Harvard Business School, the Simon School of Business at the University of Rochester, and the Marshall School of Business at the University of Southern California.
His groundbreaking book, The Three Laws of Performance, coauthored with Dave Logan, explores the underpinnings in performance in business and articulates a new theory about what underlies breakthrough results.
As CEO of Vanto Group, he advises firms on their performance strategies, translating the abstract ideas of organizational transformation into tools to create economic value and new levels of success. Vanto Group's engagements encompass a full range of consulting services with a specific focus on performance, agility, and the ability to maintain a competitive advantage.
Steve Zaffron holds a master's degree from the University of Chicago and graduated magna cum laude from Cornell University. He loves skiing and jogging, has a passion for the martial arts, and plays classical music on the clarinet and jazz on the saxophone. He and his wife live in Miami, Florida. His adult son lives in Los Angeles.
More From The Author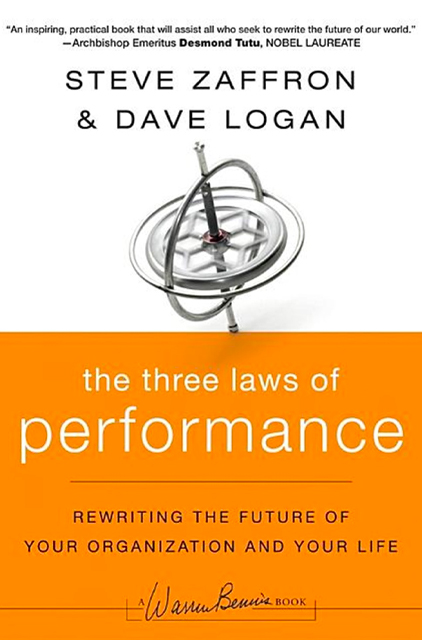 The Three Laws of Performance
Steve Zaffron,
Dave Logan