Ron Zemke
Ron Zemke is senior editor of Training magazine and author or co-author of 23 books, including the best
selling Knock Your Socks Off Service series, Knock Your Socks Off Selling, and Service America! His work with organizations
such a Ford Motor Company, Microsoft, and Wendy's International bring him face-to-face with the pressures of the cross-generational workforce.
In 1996 Mr. Zemke was a featured speaker at the Office of Consumer Affairs National Consumer Week meeting at the White House. He is a member of the editorial review board of the Journal of Organizational Behavior Management and was a national director of the American Society for Training and Development (ASTD). He conducts seminars in the United States and abroad and lives in Minneapolis, Minnesota.
More From The Author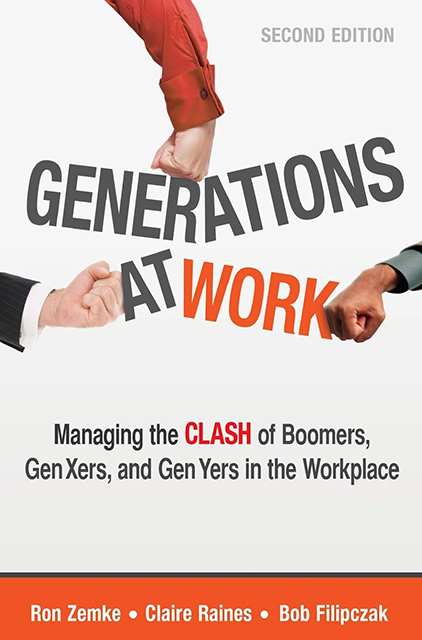 Generations at Work
Bob Filipczak,
Ron Zemke,
Claire Raines