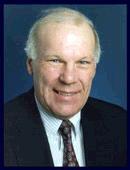 Paul C. Nutt
Paul C. Nutt is a professor of Management Sciences and Public Policy and Management in the Fisher
College of Business at The Ohio State University. He received his Ph.D. (1974) from the University of Wisconsin—Madison
and a B.S. and M.S. from the University of Michigan (1962), 1963), all in Industrial Engineering.
He has written more than one hundred articles and six books. His current research interests include
organizational decision making and radical change.
The radical change stream of work investigates the nature of and means to create organizational transformation, the role of vision and how to create it,
finding organizations susceptible to radical change, strategic management, change leadership, and de-development –
an alternative to downsizing. This work has also received numerous, awards, including two best paper awards from the
Academy of Management.
He has received awards for his articles, books, and teaching in other areas from the International Federation of Operations Research and Management Science
(IFORMS), the Center for Creative Leadership, the American College of Health Care Executives, the Decision Sciences Institute, the
Academy of Management, and others. He is a Fellow in the Decision Sciences Institute. Other recent books include
The Strategic Management of Public and Third Sector Organizations and Making Tough Decisions (Jossey-Bass, 1992 and 1989)
and Managing Planned Change (Macmillan, 1992). He serves on several editorial review boards, including that of the Strategic
Management Journal, and regularly consults and provides executive education for public, private, and nonprofit organizations.
More From The Author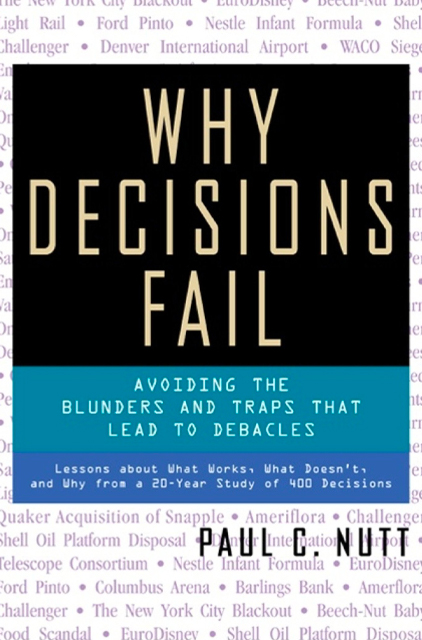 Why Decisions Fail
Paul C. Nutt