Mary Modahl
Mary Modahl is vice president of research at Forrester
Research Inc., the leading provider of primary research, market analysis,
and strategic guidance in the area of electronic commerce. She has been
profiled in the Wall Street Journal and Wired magazine and has appeared
as a guest on CBS, National Public Radio, CNN, and CNBC. Ms. Modahl
lives near Boston with her husband and two children.
More From The Author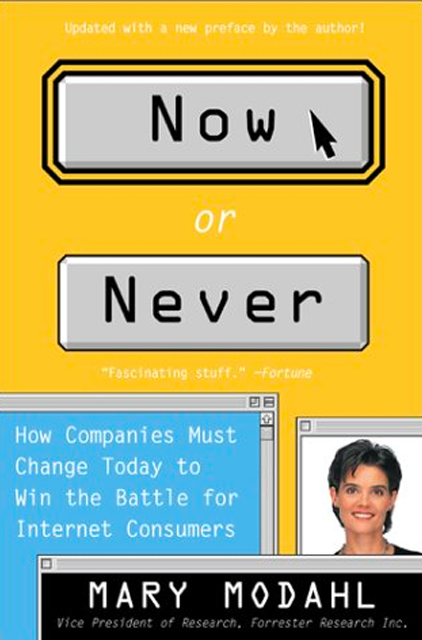 Now or Never
Mary Modahl