Mark S. Walton
Mark S. Walton is Chairman of the Center for Leadership Communication, based in Monterey, CA and Chapel Hill, NC. Walton is also Professor
of Leadership in the U.S. Navy's Advanced Management Program and teaches at the Senior Executive Institute at the University of North Carolina. Walton was CNN's Chief
White House Correspondent and CNN Senior Correspondent for more than a dozen years. He has won numerous broadcasting honors, including the Peabody Award for his
live coverage from Moscow of the fall of communism.
More From The Author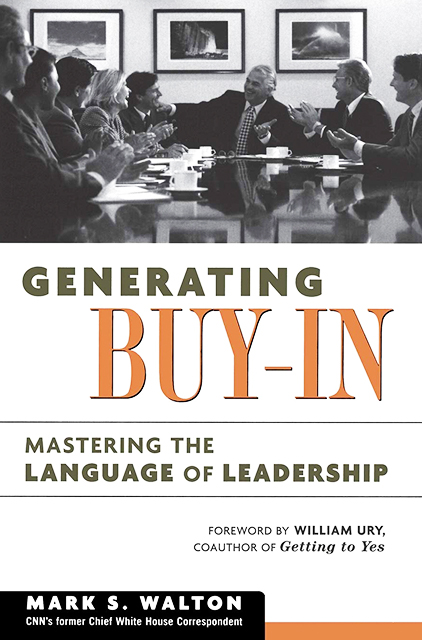 Generating Buy-In
Mark S. Walton