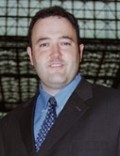 Joseph Daniel McCool
Joseph Daniel McCool is a writer, speaker, and consultant on executive recruiting best practices, search firm strategy and communications, and corporate management succession. He is also a senior contributing editor for ExecuNet, a leading executive career, business, and recruiting network; the featured columnist for Search-Consult, the international executive search magazine; and a contributor to other recruiting and management media.
Over the past decade, McCool has become the world's most widely quoted analyst of the global business of executive search consulting and its role in management succession. He has appeared on CNBC, has been interviewed on the CNN Radio Network, and has been quoted in news stories published by the Financial Times, BusinessWeek, The Wall Street Journal, the Economist, Fortune, Reuters, the Los Angeles Times, Inc. magazine, the New York Times, the Globe and Mail of Toronto, Corporate Boardmember, Fast Company, and Investor's Business Daily. He has also been cited or quoted as an expert on the executive search consulting business in three books, The Road to CEO (2000), Executive Resource Management (2000), and Insider's Guide to Finding a Job (2004).
McCool is the former editor in chief of Executive Recruiter News (ERN), which has provided insight, analysis, data, and opinion on the global executive search consulting business since 1980. During his eight-year tenure with ERN's publisher, Kennedy Information Inc., a subsidiary of the Bureau of National Affairs Inc., he created and hosted the Executive Search Summit held annually in New York City from 2001 through 2005. He also edited the corporate and international editions of The Directory of Executive Recruiters, widely respected resources for companies and hiring executives wishing to select and engage executive search consultants. In addition, he authored a market research report titled Executive Recruiting: Fees, Compensation and Key Operating Benchmarks and served as a vice president with Kennedy Information Inc.
More From The Author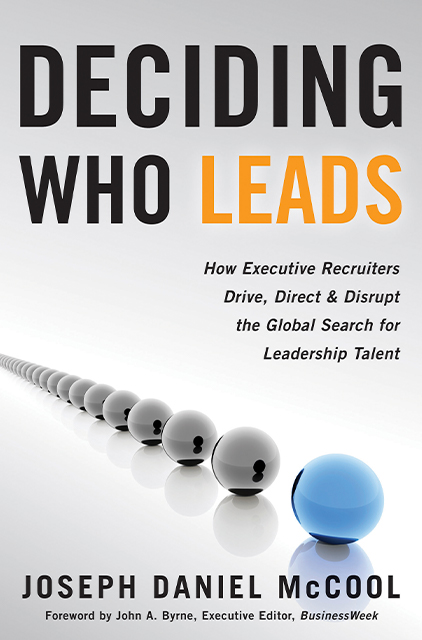 Deciding Who Leads
Joseph Daniel McCool