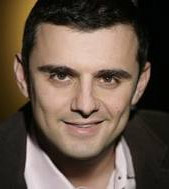 Gary Vaynerchuk
Gary Vaynerchuk is a 35 year old New York Times and Wall Street Journal Best-Selling author who is also a self-trained wine and social media expert. In high school while working at his family owned liquor store, Gary started reading The Wine Spectator and wine books, and realized collecting wine offered an allure similar to his previous hobby of collecting baseball cards. With a wealth of knowledge and an entrepreneurial spirit, Gary spent every weekend of his college years at his parents' wine store. Recognizing the importance of e-commerce in 1997, Gary launched Winelibrary.com and helped grow his family business significantly from $3 million to $45 million by 2005.
In 2006, with a flipcam and NY Jets bucket Gary began Wine Library TV which revolutionized the wine world. His wine reviews soon attracted over 100,000 viewers each day and his die-hard fans nicknamed themselves "Vayniacs." A business visionary Gary also started Cinderella Wine, a flash sale website which features one wine per day beginning at 9PM EST for 24 hours sold at a severely discounted price. In 2011, he's continuing his mission to expand palates and breakdown wine barriers with the launch of his iPhone app Daily Grape. The new app allows viewers to watch his daily wine review show from their phone (or on the web), and add wines he has tasted to their wishlist. He also started a monthly newsletter that gives readers access to the hundreds of wines he tastes and reviews each month off camera.
Gary's first business book Crush It! Why Now Is the Time to Cash in on Your Passion (October 2009) hit the New York Times, Wall Street Journal and Associated Press Best-Sellers lists in its first weeks. It maps out Gary's road rules for how to "Crush It" in today's business market by following your passion and building your own personal brand. His second New York Times bestseller The Thank You Economy (March 2011), details the effect of social media on business and has become required reading for business leaders.
Gary's ultimate goal is to own the New York Jets. Although his various businesses obviously play an enormous role in his life, he always puts his family first.
More From The Author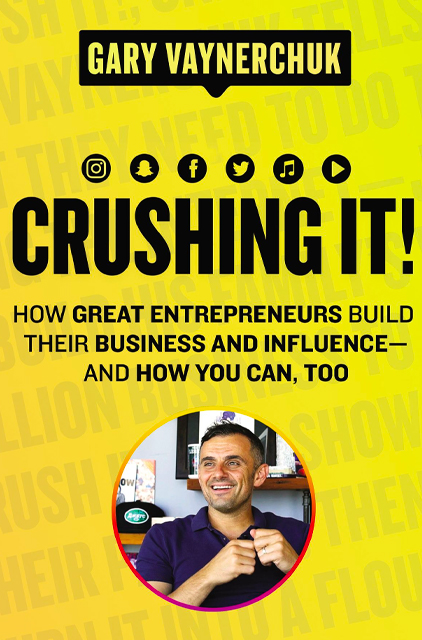 Crushing It!
Gary Vaynerchuk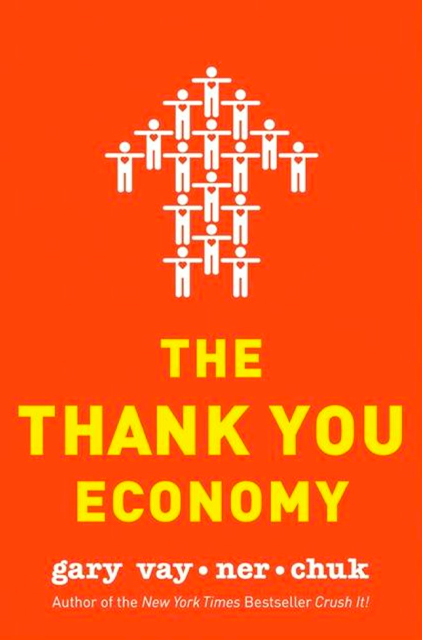 The Thank You Economy
Gary Vaynerchuk