Charles A. O'Reilly
Charles A. O'Reilly III is the Frank Buck Professor of Human Resources and Organizational
Behavior at the Graduate School of Business at Stanford University and the Henry Ford Carroll Visiting Professor
at the Harvard Business School. He received his B.S. from the University of Texas at El Paso and his M.B.A. and Ph.D.
in organizational behavior from the University of California at Berkeley. He previously taught at the Haas School of
Business and the Institute of Personality Research at the University of California at Berkeley and the Anderson
Graduate School of Management at UCLA.
He consults to a variety of public and private firms in the United States, Europe, and
Japan and has published more than eighty papers on topics such as corporate culture, employee commitment, executive compensation,
organizational demography, and human resources management. He is also the coauthor (with Michael Tushman) of Winning through Innovation:
A Practical Guide to Leading Organizational Change and Renewal and is currently working on his next book, Ambidextrous Organizations: Resolving the Innovator's Dilemma.
More From The Author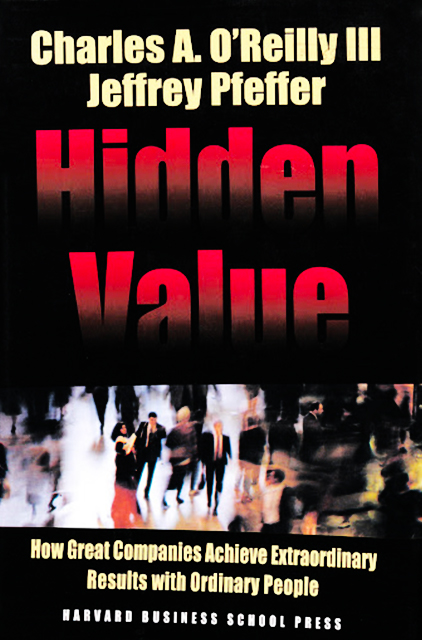 Hidden Value
Charles A. O'Reilly,
Jeffrey Pfeffer