Annette Simmons
Annette Simmons is founder of Group Process Consulting, specializing
in helping organizations in the public and private sectors build more collaborative behaviors
for bottom-line results. She is a popular speaker and the author of Territorial Games and A
Safe Place for Dangerous Truths. Before becoming a consultant, she worked out of Melbourne, Australia developing marketing strategies for international businesses throughout Europe, Southeastern Asia and the Pacific. She holds a Master's Degree in Training and Development from North Carolina State University and completed her graduate studies in adult education and psychology. She has appeared on CNBC's Power Lunch, and has been quoted in a variety of well-known business publications. She travels all over the world presenting ways to increase workgroup cooperation through her research and understanding of psychology and the power of storytelling.
More From The Author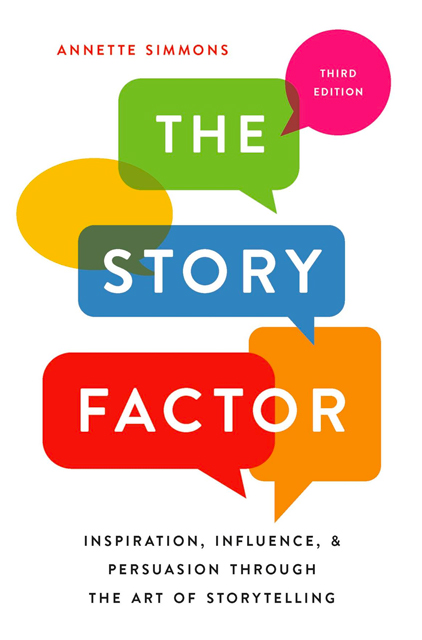 The Story Factor
Annette Simmons