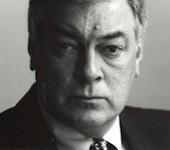 Mike Johnson
Mike is the managing partner of Johnson & Associates, a consulting firm he founded in 1982 in Brussels and London, following a career in business journalism and corporate communications for multinational corporations. The author of ten books on business and management issues , he has developed a series of world-of-work studies for the Financial Times and The Economist as well as more than one hundred global and Europe-wide studies for many international corporations and institutions.
Mike's most recent books are Winning the People Wars (2001) and Talent Magnet (2002), both published by the Financial Times and The New Rules of Engagement (2004) published by the CIPD. His latest book SMARTER CONSULTING : How to start up and succeed as an independent consultant, published by the Financial Times.
A regular presenter and chairman on conferences and seminars around the globe on emerging world-of-work issues and trends, he is the founder of The FutureWork Forum, an independent international think tank and consulting network of business professionals. The FutureWork Forum allows Mike to initiate and deliver on in-depth, multi-disciplinary consulting assignments around the globe.