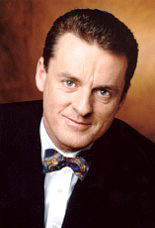 Michael Treacy
Michael Treacy is a widely recognized expert on corporate strategy and business transformation. Through advisory work and research studies he has conducted with more than a hundred major companies, he has established a powerful new approach to formulating corporate and business unit strategy and building superior operational capabilities. The foundation of this new approach called – Value Leadership – is offering customers an unmatched value proposition through a superior and uniquely designed operating model.
In an era of rapid technological change, the emergence of new forms and sources of competition, and the blurring of previously distinct industry boundaries, executives must understand clearly the value their companies provide to customers, anticipate new customer demands for value , examine how competitors – often from outside the industry – could introduce superior value propositions, and determine how they will continuously increase their value levels relative to competitors. Without such understanding, their companies' market positions are at risk, as demonstrated by the large number of previously leading, even dominant, companies that have been toppled by upstart competitors in recent years.
Market leadership increasingly depends on creating new sources of value by focusing on one of three value disciplines: operational excellence, product leadership or customer intimacy. Building an organization that can establish and maintain superiority in one of these three disciplines, while at least meeting industry standards in the other two, is the key to competitive advantage in today's and tomorrow's increasingly complex competitive environment.
Treacy's Value Leadership concepts first appeared in the January/February 1993 Harvard Business Review article – "Customer Intimacy and Other Value Disciplines" – he co-authored with Fred Wiersema of CSC Index. Their book – The Discipline of Market Leaders: Choose Your Customers, Narrow Your Focus, Dominate Your Markets – published in January 1995, based on a study of more than 80 companies, remains at the top of business book best seller lists. Value Leadership principles and practices are now embodied in the strategies and operations of numerous market-leading companies, both large and small.
Treacy is the Managing Director of Treacy & Company LLC, a strategy consulting firm based in Massachusetts. In addition to its consulting work with large corporations, this firm actively participates in large scale business launches and leveraged buyouts. He has been a professor of management science at the Sloan School of Management at MIT and holds a Ph.D. in management science from MIT.