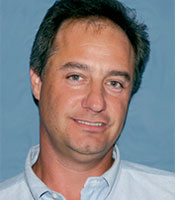 Michael Nick
Michael Nick is an international leader and expert in sales process and enablement. Founder of the ROI Selling program, Michael has worked with companies like, Rockwell Automation, Fiserv, Autodesk, Hewlett Packard, Emerson, Compuware, Ingersoll Rand, Bomgar, and Microsoft Great Plains.
With his bestselling books, Michael provides guidance and insight into developing a high quality discovery process, creating a compelling Business Case program, driving a higher close ratio, and aiding sales management from making fatal mistakes in the sales process.
Michael has been published in magazines like Selling Power, Sales & Marketing, and Top Sales World. Michael was named for the third year in a row as one of the top 50 most influential sales and marketing leaders in the world by TSW. In addition, Michael ranks in the top 50 top sales guru's from Sales Guru.