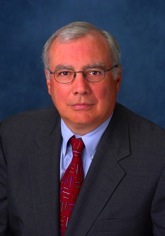 Michael Annison
Michael H. Annison is President of The Westrend Group in Denver, Colorado, co-author of Trust Matters-New Dimensions of Health Care Leadership and author of the award winning Managing the Whirlwind-Patterns and Opportunities in a Changing World.
He is a dynamic and award winning speaker. Mr. Michael Annison's numerous distinctions including being selected as the Tekolste Scholar in Indiana, the Richard Davidson Lecturer for the Maryland Hospital Association, and the speaker for the inaugural Jack Hardy Memorial Lecture for the American Hospital Association Society for Health Care Strategy and Market Development.
Prior to forming The Westrend Group, Mr. Michael Annison was Vice President of the Naisbitt Group whose research was the basis for the best selling book Megatrends. His previous experience also includes the founding and development of an international shrimp company, as well as work for the Governors of the Rocky Mountain States, the Department of Health, Education and Welfare, The Washington Technical Institute, the Ford Foundation and the Superintendent of the Cleveland Public Schools.
Mr. Michael Annison has been a Visiting Professor at the University of Denver, the University of Minnesota Business School and the Graduate School of Business Administration at the University of Colorado.