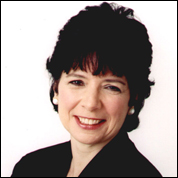 Laura Rittenhouse
Laura Rittenhouse is President of Rittenhouse Rankings Inc, a CEO advisory and investor relations company that conducts annual benchmark surveys of corporate candor. This research demonstrates that companies consistently striving to promote candor will typically gain competitive advantage and superior market performance.
She specializes in showing clients how to penetrate corporate blind spots and anticipate strategic risks and opportunities. Her candor analyses have been featured on CNN, The Wall Street Journal, CNBC and various magazine and journals.
Prior to founding Rittenhouse Rankings, Rittenhouse was a senior vice president at Lehman Brothers Inc., where she advised clients on valuations, securities offerings, and M&A. She has an MBA and MS from Columbia University, and is a founding member of the non-profit, Families with Children from China.