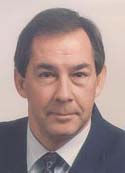 Karl Albrecht
Karl is a management consultant, futurist, speaker, and a prolific author. In his 20-year career he has worked with many kinds of business organizations in a wide range of industries world-wide. He has consulted with senior executives and lectured to audiences on all inhabited continents. He is the author of more than 25 books on various aspects of business performance.
As Chairman of Karl Albrecht International, he oversees the practical application of his ideas through a consulting group, a seminar firm, and a publishing company. 
Karl has been credited with launching the "service revolution" in the United States, which has now spread worldwide His book Service America!: Doing Business in the New Economy, has sold a half-million copies and is published in seven languages. He wrote two follow-on books dealing with various issues in implementing the service management model.