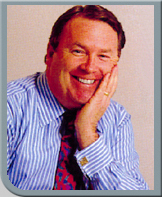 Jeffrey J. Fox
Jeffrey Fox is an accomplished consultant, popular
speaker, and the acclaimed author of a series of
hard-hitting international business bestsellers, including
How to Become a Rainmaker and How to Become a
Marketing Superstar. Jeffrey is the founder and president
of Fox & Co., Inc., a marketing consulting firm that specializes
in marketing strategy development, innovation
enhancement, selling skills training, branding, and various
applications of a proprietary value-selling methodology
called Dollarization.
He is a past winner of Sales & Marketing Management magazine's
Outstanding Marketer Award; winner of the American Marketing
Association's Outstanding Marketer in Connecticut; and the National
Industrial Distributors award as the Nation's Best Industrial Marketer.
He is the subject of a Harvard Business School case study that is rated
one of the top 100 case studies, and is thought to be the most widely
taught marketing case in the world.