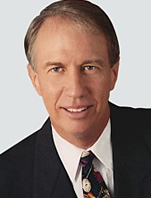 James Loehr
Dr. Jim Loehr is recognized worldwide for his groundbreaking contributions to the field of performance psychology. LGE's Corporate Athlete Training System grows out of Dr. Loehr's work with a broad array of Fortune 500 companies as well as hundreds of world-class athletes including golfer Mark O'Meara; tennis players Jim Courier, Arantxa Sanchez Vicario and Monica Seles; boxer Ray Mancini; hockey players Eric Lindros and Mike Richter; and Olympic gold medal speed skater Dan Jansen.
Dr. Loehr has authored 12 books which have been translated in a half-dozen languages including his bestseller, Stress for Success. His book, co-authored with Tony Schwartz, The Power of Full Engagement, has taken the country by storm and reached #1 ranking on both Wall Street Journal's & Amazon's business bestseller list. It has been featured on Oprah.  It examines the paradigm shift from time management to energy management, and how this will change the way corporations educate their employees in the future. He has also produced several video and audio programs. His latest book, The Power of Story was released in September 2007.
A recipient of the International Tennis Hall of Fame Educational Merit Award, Dr. Loehr was a monthly columnist for World Tennis and Tennis Magazine for more than a decade. He is a member of the American College of Sports Medicine, the National Strength and Conditioning Association, the American Psychological Association, and the Association for the Advancement of Applied Sport Psychology.