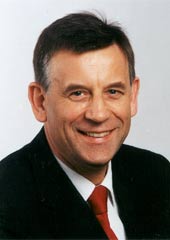 Hermann Simon
Hermann Simon is founder and chairman of Simon, Kucher & Partners Strategy & Marketing Consultants.
He is also a Permanent Visiting Professor at the London Business School. From 1989 to 1994, Mr. Simon held the Marketing chair at Johannes-Gutenberg-University in Mainz, Germany.
From 1985 to 1988, he was Director of USW — The German Management Institute in Cologne. Before that, he held a chair at the University of Bielefeld, Germany.
Some of Mr. Simon's numerous books include: Corporate Culture and Strategy, Aphorisms for Managers, The Handbook of Strategy Concepts, Power Pricing, Hidden Champions, Price Management and Goodwill and Marketing Strategy.
Mr. Simon studied economics and business administration at the universities of Bonn and Cologne, receiving his diploma in 1973 — and his doctorate in 1976 from the University of Bonn.