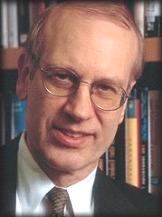 Fred Wiersema
For more than 25 years, Dr. Fred Wiersema has been advising corporate executives in North America and Europe on how to grow their strategic customer base, leverage customer-intimate practices and revamp their value propositions. Drawing from his research on more than 5,000 companies worldwide, Fred helps companies find and connect with new customers and create powerful internal structures dedicated to delivering customer value.
 Smart, knowledgeable and personable, Fred combines his exhaustive research with a career's worth of experience in developing customer value into market domination.
A business strategist noted for his action-oriented insights, Fred Wiersema is the founder and president of The Customer Strategy Group LLC.