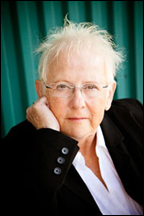 Dr. Vali Hawkins Mitchell
Vali J. Hawkins Mitchell, Ph.D., LMHC, REAT, holds a Doctorate in Health Education and Masters degrees in Applied Psychology and Expressive Art Therapy is a highly regarded public speaker and trainer, author, consultant and educator.
A valued mentor and keynote speaker she offers critical insights on the real human factors of disaster and emergency planning based on her experiences with major events such as the World Trade Center, Hurricane Katrina, Samoan earthquakes, Indonesian tsunami, and Pacific Northwest Wildfires. She is considered by many as the leading authority in the growing field of Emotional Continuity Management.