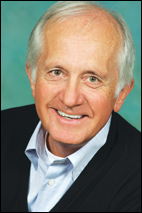 Douglas Williamson
Doug is Chief Executive Officer of The Beacon Group. Over his thirty year international business career, he has been intimately involved in shaping positive transformational change in organizations ranging from many well known global Fortune 500 companies to a host of smaller, more entrepreneurial businesses. He has been instrumental in improving the performance and effectiveness of senior executives, their leadership teams and their organizations, helping them develop high performance strategies, leaders and cultures.
In recent years, Doug has worked to improve the leadership, strategy and organizational effectiveness of companies as diverse as Mercedes-Benz, Xerox, SAP, Sony and SAP and works with other clients from a diverse number of industries and geographies.
Doug has lived in the United Kingdom, Canada and the United States, and has worked extensively in Europe, the Nordic countries, Mexico, Australia and the Middle East, gaining valuable experience in a wide variety of demanding and unusual environments. He regularly speaks, consults, coaches, teaches and writes on the importance of leadership, strategy, talent and organizational effectiveness.