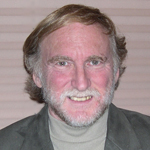 Barry Feig
Barry Feig has been troubleshooting for product and service companies developing new marketing strategies and positionings, products and marketing opportunities for clients such as American Express, First Brands, Colgate-Palmolive, American Cyanamid, Pepsico, and others for more than 20 years.. In 1986 he founded Barry Feig's Center for Product Success (formerly New Products Workshop). He guides companies through the labyrinth of developing and marketing successful products, using his untraditional "the consumer drives the market" approach.
The products and strategies he has created have generated sales in excess of $3 billion and include such familiar products as: Glad Lock Storage Bags, Colgate Baking Soda with Peroxide, Colgate Junior Toothpaste, American Express' Gift Cheques and Membership Saving's Program, Arm & Hammer Dryer Sheets, Ralston-Purina's Kibbles & Chunks and Lucky Dog dog foods, R.T. French's Vive La Dijon, and Deli Singles. He has also created a medical glove that is revolutionizing burn treatments in hospitals across the country. He has just opened up an internet division offering help on website development and website promotion.
Feig, an expert on product and service marketing, has authored more than 50 articles, for such publications as Advertising Age, Executive Female, American Demographics, and Marketing and Sales Management. He writes a monthly column on marketing strategy for Food & Beverage Marketing and other trade magazines.